CAD & ENGINEERING SUPPORT
Conversion of scanned PDF & images to accurately scaled CAD drawings.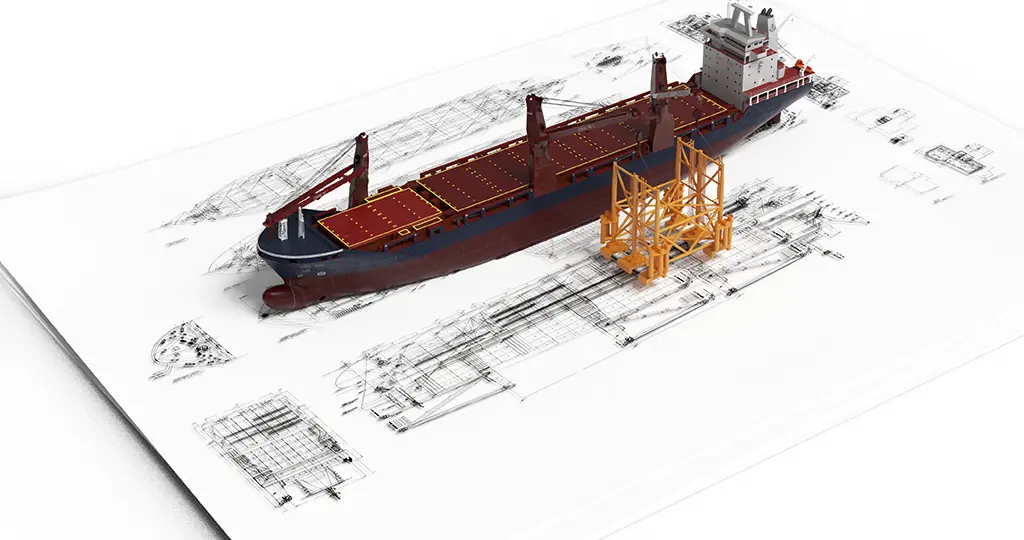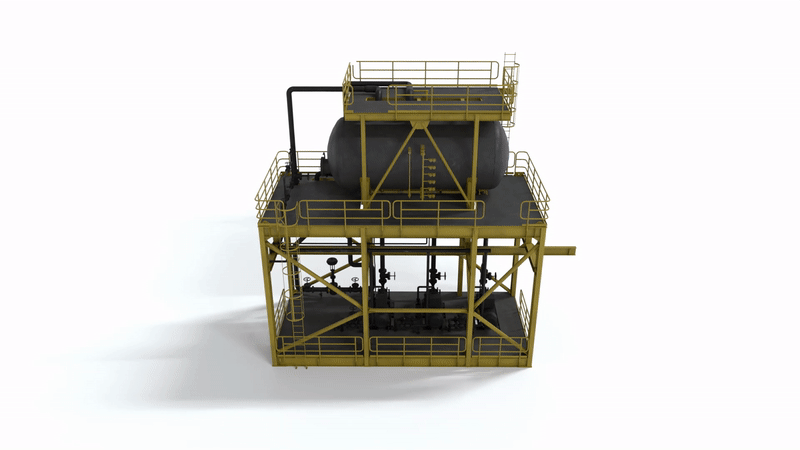 Convert large drawing files into smaller,optimized ones, making them easier to handle and share without compromising the essential details of your drawings.
2D CAD templates of vessels with parametrised cranes, hatch covers and tween decks which make cargo stowage easier.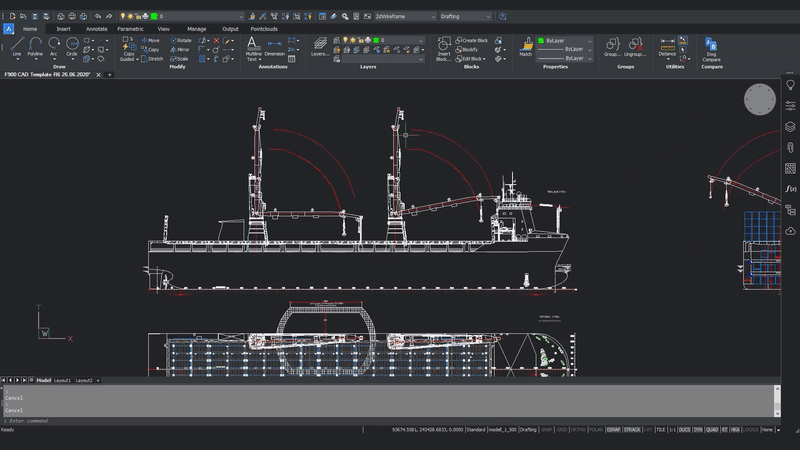 SHIP MODELLING & VISUALIZATION
We construct highly detailed vessel models, apt for advanced engineering and intricate visualizations, providing unparalleled accuracy and lifelike presentations for various applications.
From scanned PDFs and images, we develop detailed hydrostatic models, including the tanks and other compartments, which are validated against approved stability booklet.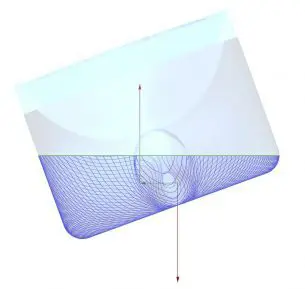 The complete range of conceptual as well as detailed 3D modelling to support diverse projects in order to meet client requirements
Transforms stowage plans into 3D and leverage a competitive edge in tendering, marketing, and improving communication among teams and stake holders.
3D Simulation of complex lifting operations, using inhouse software simulator for clash detection and operational feasibility checks.